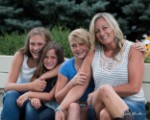 Tonya Sandborn
Dawn did a fantastic job with our sitting. The girls were comfortable and Dawn incorporated some play so the girl's had genuine smiles. Her barn was a neat touch for the background. I would highly recommend Dawn to my friends and family!
Diane Vitz
WOW!!!!! The pictures are soooo professional. Very unique. Dawn you really have a different touch from any other photographers. Keep up the good work.
Melissa Marks
Dawn is very creative and professional. She is great at taking family photos, action shots, and even your family pet. I loved our photo shoot and the pictures were amazing!
Amy Coon
Dawn is an amazing photographer who captures her subjects to reflect their personality!! I had her take my daughters pictures instead of ordering pictures through their school. The pictures are better quality and look like my daughters, not posed and "cookie cutter" like school pictures.
Sara Shoemaker
Dawn did a fantastic job taking pictures of our growing family. We have an almost two year old who wanted to do nothing but scream most of the time. Dawn was patient and even offered to finish up at another time at our convenience! Even with all of that, she still got some wonderful pictures! She was very prepared for the photos with many props that our toddler loved to play with. I recommend her to anyone that is nervous about hiring a photographer. She will immediately put you at ease and takes care of everything for you!
Lori Potter
Dawn's interaction was relaxing and refreshing. Dawn had the ability to capture the natural elements we were looking for in our family photos. Amazing work!
Lisa Vasquez
Absolutely amazing photos! You'll see the talent come through with these beautiful images. Great job Dawn Benedict Photography!
Tonya Wickerink
Dawn does a terrific job catching that perfect sports shot. Dawn does great work!
Mindy and Nolan McIntosh
Dawn is amazing and full of life! We love her and the kids had so much fun with her fun loving energy!! We love all the pictures and time you spent with our family. You are so patient and catch the neatest pictures without us even knowing, thank you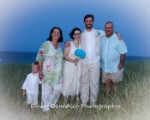 Susan DeMeester
Dawn Roberts Benedict Photography is the best! She captured the pure joy of this event. As the grooms parents, we couldn't be happier with Dawn's artistry. Thank you Dawn a million times over!!!